Monday, March 10th, 2008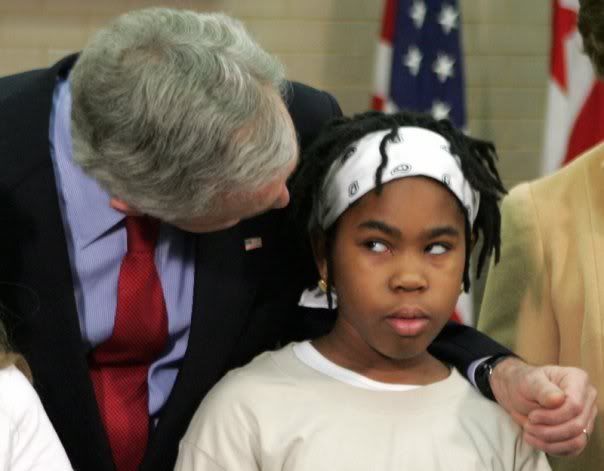 If a picture is worth a thousand words, the expression on this little girl's face says it all.  She's not impressed. She's smart. She's willful. She's courageous. She questions authority. She acts grown. "Womanish" is how the women in my neighborhood would have described her. 
I wonder what the little brown girl was thinking as the President of the United States bent over and whispered in her ear.