Tuesday, March 17th, 2009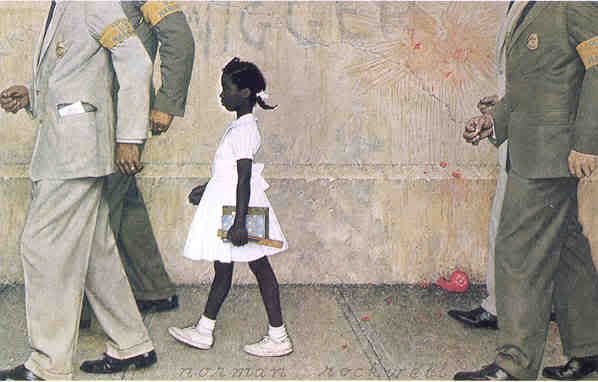 It's that time of year. When college admission envelopes arrive in the mail. It's also that time of year when high school students are taking advantage of spring break by visiting college campuses with their church youth groups. Hoping to get a head start on deciding on the school of their choice. Thanks to a friend  in DC who agreed to take her in for the week, the teenager in my house is, as I type, on her way to visit Morgan State University in Baltimore. Yesterday she visited Hampton and Norfolk State. Tomorrow she visits Howard University (her first choice) and from there Georgetown University (her father's choice). Her mother attended an Ivy-league white women's college back in the 70s, but the daughter has decided she will not be denied the experience of  black homecomings, step shows, marching bands, black sororites, and standing in long registration lines at the beginning of the semester.
There's lots of debate about whether Historical Black Colleges and Universities (HBCUs) have outlived their usefulness. Even in the best of times, historically black colleges are barely able to keep up. In hard economical times, many of them are operating on such bare bones budgets that they're like the walking dead. With news earlier this year of Clark Atlanta laying off faculty and staff in the middle of the year, Spelman eliminating staff positions, and Morris Brown which has already lost of its accreditation struggling to pay its water bill, you wonder if going ahead and pulling the plug on the weaker schools is the kindest thing that can done for some of these schools.
A few years back, black students from a certain HBCU in my city stood out on the streets with buckets in hand begging drivers for donations to pay the heat bill on campus so they could avoid freezing in the dorms.  Students shouldn't have to worry  whether their dorm has heat.  They have financial worries of their own. Resources for students at HBCUs have shrunk dangerously. More than 60% of students at HBCUs rely upon Pell grants which typically go to students whose family income is less than $40,000 a year and other federally sponsored programs to get through college. Initial reports about the president-elect's stimulus package suggest that President Obama knows the plight of HBCUs and has earmarked more than $15.6 billion for Pell grants which are crucial for the often low-income students of these institutions, many of whom are first generation college students. Unfortunately, contributions from black college graduates to their alma maters are never enough to keep the college afloat.
Should we simply let the economy weed out the weak(est) ones and try preserving the remaining strong black schools (e.g., Howard, Spelman, Morehouse, Hampton) for those students who want to attend and those who thrive best in a predominantly black college environments? Let's face it: attrition and racism are not the only reason many of these schools are on their last leg. Many have resisted adjusting and adapting to modern times, and their reputation outside the African-American community has grown worse as the schools declined to open themselves to the sort of healthy criticism and public debate that can lead to growth.
My experience at a HBCU was not as a student, but as a faculty member. From 2003-2005 I served as William and Camille Cosby Visiting Professor in Humanities at Spelman College.  Those two years proved to be the best years of my teaching career. Prior to Spelman, all of my striving and thriving as an adult had been done in the white academy.
My first day on Spelman's campus I thought I had died and gone to black woman heaven. Young black women in every hue and hair style, walking alone or in 2s, and 3s, strolling across campus with confidence and purpose, laughing, talking on their cell phones, or listening to their ipods. And then there was time I stepped off the elevator and before I could get the key into the door of my office my friend Dr. Gloria Wade Gayle, a righteous sister and someone I knew from years earlier, yelled from the other end of the hall,  "Renita, girl. Come join me for lunch. I've got some turkey wings." She'd brought lunch from home and wanted to share it with me.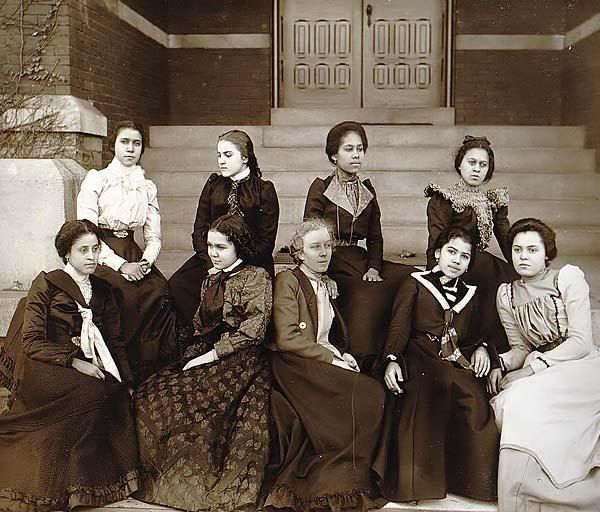 Turkey wings? Turkey wings? I tell you Reader, in all my 20 years of teaching on predominantly white campuses no one had ever invited me to a lunch that featured real food, a lunch that reeked of garlic and butter, and the sounds of women's laughter.
Graduates of black colleges will tell you that their success comes from the supportive community they found in black schools. "I received one-on-one attention," says one graduate I know, "It was a family atmosphere, where people wanted to know how you were doing." This compared to the sink or swim attitude black student (and black faculty teaching at white institutions) often run up against at majority universities. Black colleges play a very important role in the lives of their students. The term "alma mater" means "nourishing mother (of studies)" which is precisely what these institutions have meant to many of their graduates.  Without their "nourishing mothers" (e.g., professors, administrators, kitchen and housekeeping staff) many of them  would never have finished school. They needed the nuturance and "tough love" they found there tbefore heading out into the real world.
When my appointment at Spelman ended in '05 the school invited me to come on board as a permanent member of the faculty.  But I declined. God had other plans for me.  Despite the many frustrations that come with teaching on a black college campus (and believe me, Reader, they are many!),  after two years on a black woman's college campus it was impossible for me to return to the sterile, lifeless world of teaching at a predominantly white institution.  I couldn't go back. Leaving the suckle of a black mother for a white….Nah.