Wednesday, January 23rd, 2008
If I had time today I would blog about regretting forging a note from my mother back in high school excusing me from the remainder of P.E.   I'd bummed trying to do a somersault in gymnastics the day before. I should have returned to Coach Smith's class  and tried again. But I didn't.
My personality suffers from not getting back up on the trampoline when I was in high school. 
But I don't have time to post much on my blog this week because I have to speak four times in five days for various MLK celebrations (one down, three more to go).  And while it's true that I don't usually know for sure what I'm going to talk about until a few hours before I have to speak, I'm usually in knots the hours and days leading up to the engagement just thinking about thinking about what I'm going to talk about. As you can imagine, I'm popping a lot of antacids right now. And, no, speaking publicly doesn't get any easier after 25 years.
If I had time I would blog about becoming a fan of women's sports in my old age and all that sports has taught me.  I would write about what I've learned about competition, perseverance, taking risks, being resilient, and pushing your body to go beyond its limits from being a fan of women's sports.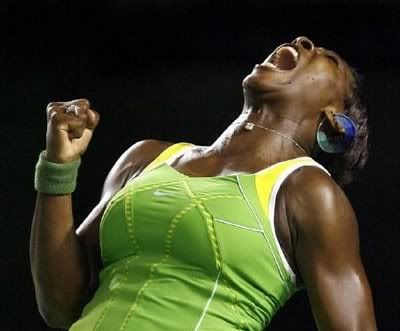 If I had time I would blog about how heartbroken the week started out for me watching my beloved UNC Lady Tarheels lose to UConn on Monday night by 11 points, and then staying up to watch Jelena Jankovic roll over defending champion Serena Williams 2008 Australian Open and discovering the next days about Venus' loss to Ana Ivanovic.
If I had time I would blog about the fact that if I liked football I would have lots of friends to talk to, but since basketball is my sport of choice, and women's basketball especially, there aren't many black women to go back and forth with about which teams are likely to make it to the Final Four or what it means to watch Maryland Terps coach Brenda Frese, enormously pregnant with twins, coaching her team from the sideline perched on an office chair, and how much her team will remember their coach and this season years from now when they must figure out how to combine motherhood with work.
If I had time I would write about how important Title Nine was back in 1972 for girls and sports and what women of my generation missed out on from not having well funded sports programs around at the time to help us discover our selves, push our bodies, and test our limits.  I would blog about the research that shows that women who have the most difficult time sticking to an exercise regiment in middle-age tend to be women with little to no history of being physically active when they were in high school.
If I had time I would blog about how and why sex becomes something of a recreational sport for many girls when they're young and otherwise physically inactive.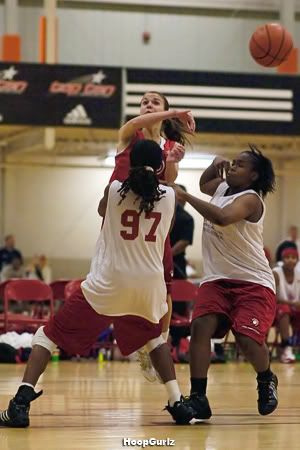 I would blog about why I refuse to let my daughter drop off the basketball team despite her complaints that she sucks at the sport and why I make all sorts of adjustments in my schedule to show up for her track competitions which seem always to be scheduled on the hottest days of summer when one would much rather be sipping Kool-Aid under the fan on a screen porch.
If I had time I would blog about what joining the women's college basketball message board over at ESPN has taught me about knowing the game, understanding plays, predicting winners and losers, but above all about the trash talk and verbal joustling that go along with talking about sports.
If I had time I would write about what sports has taught me about men, marriage, ministry, religion, patriarchy, and especially the art of political campaigning. I would also talk about how much preaching and public speaking are like playing a sport.
But I don't have the time to blog much this week. My next speech is in four hours. I still haven't decided for sure what I'm going to talk about. And I can't get away with forging excuses from my mother anymore.