Thursday, July 10th, 2008
I've learned at lot from gardening. Pot gardening, that is. I could learn lots more if I ever got nerve enough to take my trowel and gardening gloves out and started poking around outside in my yard. But I am not Eve. I don't cavort with snakes. And snakes are what come out whenever there's new construction in the neighborhood, and two houses are going up across the street from my house. So everything I've learned from gardening has had to be learned this summer from caring for the plants growing in the big clay pots on my back porch deck.
Watering the the flowers on my back porch is the first thing I do when I get out of bed. My family has to get breakfast whatever way that they can. But not my potted plants. They can depend upon me. I look forward to studying their growth. The back of my house faces south which means that the sun beats down on my plants throughout the day leaving my potted friends constantly thirsty. Not to mention that clay pots drink up a lot of water themselves. I have to water my flowers daily, and watering them is my morning ritual. (I call back home when I'm out of town leaving reminders on the answering machine for someone to water my plants.) This is the first year my plants have not all died by midsummer. I water my flowers in clay pots. I talk to them. I pinch off the dead heads. In exchange they bloom and give my eyes beautiful colors to feast on as I look out my breakfast room window.
Therefore I tell you, do not be anxious about your life…which of you by being anxious can add a single hour to his span of life?…Consider the lilies of the field, how they grow: they neither toil nor spin…" (Matthew 6:25-34)
Speaking as the teacher of wisdom that he was, Jesus invites his listeners to see God and their relationship to God in relation to nature. Consider the lilies. Five times in the passage, Jesus says to his hearers, "Why are you anxious, O people of little faith?" He encourages them to study carefully how God feeds the ravens and clothes the lilies in beauty in ways that transcends Solomon's reputation for grandiosity. He uses the example of nature to invite them to a trust in the cosmic generosity of God. Why be anxious? If God cares enough to see to it that flowers and birds have what they need to thrive, would God do any less for you?
For those of you who are like me, a reader, an intellectual, and a serf to technology, there is much to be learned about God and life by getting outdoors and spending time in nature.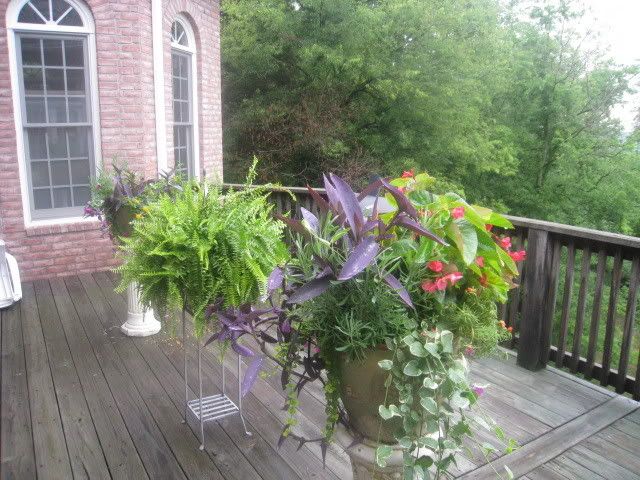 Consider the lilies.
I don't grow lilies, but I have learned a lot from the flowers in the pots on my back porch.
Some days I feel myself like God when I'm watering and tending my plants. Some days I feel like the flowers in my clay pot as they bloom, die back, and bloom again.
Consider the lilies.
The opposite of faith we like to say is doubt. But Jesus is talking about much more than doubt here. The opposite of the faith Jesus has in mind is anxiety. Worry. Panic. Stress. Anxiousness.
If there's something worrying you right now, stop. Stop. Trust. Worry won't fix it. Have Faith.
Consider the lilies.
First things first. Do what's required today. Do justice. Show Mercy. Walk humbly. Leave tomorrow and the rest to God.