Monday, February 9th, 2009
The old spiritual says, "I Got Shoes. You Got Shoes. All God's Children's Got Shoes. When I Get To Heav'n I'm gonna put on my shoes…and walk around heav'n all day."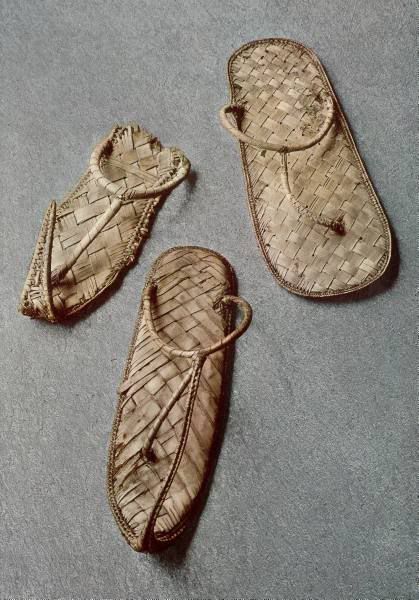 Known also as "Heav'n, Heav'n" the spiritual falls under the category what's known as a protest spiritual.  When it was sung in the brush harbors of slave plantations the song was a bold protest against slavery. Basic necessities like shoes were rare in the slave quarters. By claiming that in heav'n "all God's children's got shoes" the song's creators were boldly insisting upon God's ultimate justice where all God's children had everything they needed.
Shoes, ah shoes.
I'm not a shoe-aholic. Not like other women I know. But I do study shoes, if you know what I mean. I glance. I look. I gawk. I pay attention to other people's shoes. Especially women's shoes. At the Atlanta church where I spoke yesterday I could barely look up into women's faces to greet them for ogling at the shoes on their feet. They were some high stepping sisters.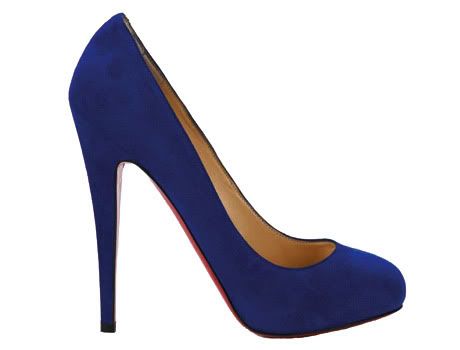 I'm not a shoe-aholic, but I have been known to lose my mind over a pair of red shoes. My first pair of store bought shoes were a pair of red patent leather red shoes which my father broug
ht home from Kmart. They were too small for my feet, but that didn't stop me from preening and prancing when we finally managed to stuff my four year old feet into them. I cried for days when my mother home from the hospital with a new baby noticed that the shoes were too small and insisted that my father return them and get our money back. To this day I can't resist red shoes.  Even though it's been years since I've actually worn a pair.
"Sex and the City" fans already know this, it's all about the shoes. Stilettos designed by Manolo Blahnik, with a sprinkling of Jimmy Choos. Alas, most
of us can't afford to spend thousands on our shoes–even if wearing 4- or 5-inch heels fits into our lives in the first place.
You can tell a lot about a person by their shoes. Especially women. Shoes can tell the economic and social status, values, and styles of the owner. Shoes reflect the personality of the wearer. For example, a shoe's shape tells a lot about how the wearer stands and walks.
Shoes have a long history. It's pretty obvious that shoes were made to shield of feet from the hazards of weather and terrain, but aside from their actual purpose shoes can help to tell the story of the person who wore them.
By the 1600s the heel became a practical item as they were added to people's shoes to help keep men's feet in stirrups and keep women from stepping in horse dung .
From the 1850s to the 1950s the heel stayed around and below two inches, but the 1950s saw the arrival of screen sirens such Marilyn Monroe and the shoe that encouraged her seductive wiggle, which was the stiletto. The stiletto shares its name with a short daggerlike knife and was invented in Italy by designers who figured out that women could be persuaded to risk life and limb in order to elongate the look of their legs. 

By the 1970s the slim stiletto was shunned for the chunky platform sole which is what I wore a lot when I was just out of college and walking the streets of New York to go to my job on Wall Street. Thankfully, even haute couture women in New Yorkers have enough sense to wear sensible shoes to walk the streets of New York.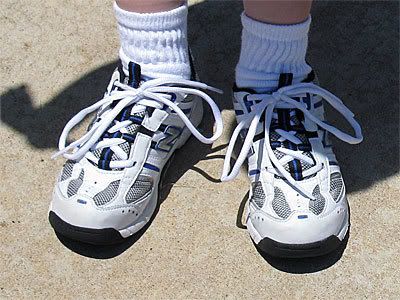 Alas, the stilletto is back with a rage. And I'm feeling old. I catch myself staring in horror at the sight of young (and not so young) women perched from heights otherwise unachievable to them, in shoe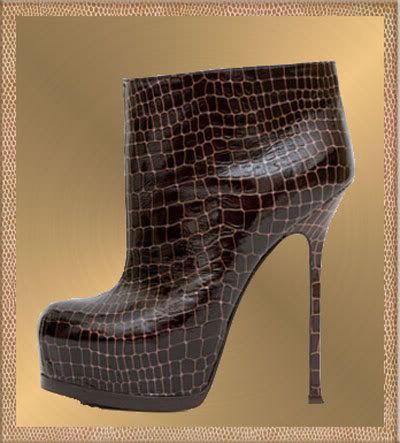 s not constructed for real feet. All for the illusion of appearing sexy. I get vertigo jut looking at them. I warn the teenager who lives in my house about wearing stilettos out on dates when she goes off to college. "You can't run from a fool when you got those things on your feet," I tell her. But I also smile inward. And wonder. Do I really not wear stilettos? Or, is it that I've just not found a pair of red stilettos I'm willing to risk life and limb to stuff my feet into.