Thursday, November 12th, 2009
Raise your hand if your Saturday morning cartoon watching included the stone age antics of the Flintstones and the space age futurism of "The Jetsons." As a kid  Fred, Wilma, and Barney and Betty, Pebbles and Bam Bam held my emotional strings.  But it was George, Jane, Elroy,  Judie, but most especially, Rosie the mechanical housekeeper and the many space age appliances in the home, that  captured my imagination.
According to the Jetsons technology was supposed to make our lives easier. Certainly nothing about the Jetsons prepared us for the cost technology would wreak on our humanity. For a while there most of us just assumed that our growing use of fast, interactive technologies would free up our time and give us more time to do the things we enjoy. Instead, with every new device comes greater demand upon us to be available and to be productive. With our cellphones, laptops, and wireless internet come raised expectations about how much a human being can reasonably achieve, giving many access to better opportunities and leaving many others in the dust because they can't keep up.
Technology has changed a lot of things. Some of them good. Some of them bad. In a few years bookstores will go the way of the the Sone Age Remington typewriter. And when the last bookstore closes its door I'm gonna miss the sensation of walking through a bookstore, browsing shelves, flipping through books, browsing the table of contents for nothing in particular but something special that speaks to the soul. I didn't mean for turning to Amazon.com these days for most of my book purchases to contribute to the demise of bookstores. But it has.
I've already begun browsing online for the gifts on my Christmas gift list. As convenient it is to do my Christmas shopping online I gotta admit that nothing beats the holiday glow that comes from dashing back and forth into my favorite store on those last couple of nights before Christmas for a few last minute gifts.  Christmas tree aglow, cookies and punch back in the customer service department, sales people dressed up in reindeer gear, the sound of Nat King Cole singing "The Christmas Song" piping from the surround system, and  peels of "Merry Christmas" ringing from  shoppers across the aisles.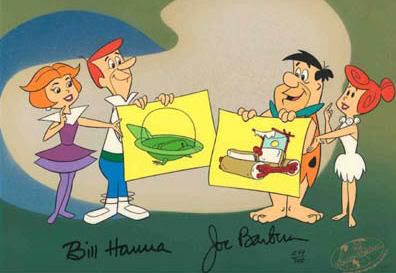 Bookstore lines I don't mind. Bank lines give me the creeps. When online banking became available some years back, I signed on immediately. Let's just say that bank robbery scenes  from movies like "Set it Off" keep me looking over my shoulders whenever I walk into a bank. I found myself in a bank the other day because I needed a personal banker to assign me a new online customer id number. (I could have called customer service and tried making myself understood to a service rep over in India. NOT!)  I got my new number and then went back to my car to to drive up to the ATM machine: typed in my pin number, slid my check in the slot when prompted, viewed a scanned copy of my check on the screen, and drove away with a receipt that included an image of the check I'd just deposit. Talk about progress.
Teller? What's a teller, kids will be asking in a few years. Someone who tells the future?
Raise your hand if you know someone who's lost their job to technology in recent years?
Although unemployment continues to make headlines, the demand for workers who've kept up with the new technology continues to rise. But what about the "average worker"? You know the average worker. Your classmate from high sschool.  Everybody in my working class elementary and high schools couldn't make it out of our working class to poor neighborhoods like I did. What will happen to those for whom college is out of the question? Not only can they not afford college. They just don't have the smarts to grind it out. What is the future for the average worker? Those who in the past depended on bank jobs, factory jobs, the service industry, and construction work to make a living for themselves and their family? What will the new workforce look like in coming years?
Raise your hand if you've bought some new gadget or signed on for some new online convenience without giving any thought to how the worker that technology replaces is faring in her effort to re-skill and find a new job for her and her children.
Whether you're one of the Flinstones or one of the Jetsons, work and shopping and human relationships as we once knew them  are all changing.  Technology will see to it. Will our people be prepared? Will you? How has technology encroached upon the way you live and work?