Tuesday, February 19th, 2008
Rumors spread like a California wildfires two weeks in blogosphere that Evangelist Juanita Bynum and Bishop Thomas Weeks were getting back together. It seemed there for a moment that the high profile clergy couple had decided after their violent break up last summer and after months of acrimony back and forth that there was a marriage worth salvaging there in the rubble afterall. I decided against saying any more about the Weeks-Bynum soap opera than I had already, knowing only too well how easily unsubstantiated rumors become urban legends in cyberspace.
Truth is I didn't know at first what to think about Juanita Bynum reconciling with her husband Thomas Weeks after such a tabloid-like break up last year.  (Both parties have since issued statements denying rumors of any reconciliation). The mostly negative reaction of the public to the rumor, however, did give me lots to think about. What's so bad about Weeks and Bynum getting back together? Since when did marital reconciliation become such a bad thing?
As someone who's written and spoken widely against violence against women – trying to do my part as a biblical scholar, minister, and writer to demystify Christianity's role in chaining women to their batterers — I wanted to believe for a moment that perhaps the negative reaction to Bynum going back to  Weeks was a victory. Reconciling with ex-batterers is no longer considered romantic. Praise the Lord. But it wasn't worry about the evangelist's safety that most folks talked about. It was an overall cynicism about love and marriage, and an overall suspicion about couples breaking up and making up, that filled the airwaves.  (Of course, it doesn't help that Weeks and Bynum's exorbitant lifestyle as ministers makes them the brunt of lots of criticism . But that's another topic) How could she go back? It was a lie from the outset. She deserves what she gets, was the tone of many of those weighing in. Watching the reactions you begin to understand why many married women keep quiet about the ugliness they live through in marriage. Lest they look like witless doormats in the eyes of their family and friends if, when, they choose to stick it out and work through the rough spots in marriage.
What's become pretty clear to me from all the verbiage wrapped up in the Weeks- Bynum soap opera is that we are, all of us, failures at the thing we each crave the most.
We don't have a clue about love.
As a clergywoman who is herself married to a clergyman I have my own opinions about the Weeks-Bynum saga, some of them I've written about here. Plenty I've kept to myself. The one thing I do know is that marriage is hard work. Whether you're a minister or a hotel cleaning woman marriage is the hardest work you're ever do in your natural born life made harder by the fact that there are so few in the village to talk openly and honestly to about the messiness of marriage and fewer still to speak truthfully about what it takes to rebuild a marriage after the ruin.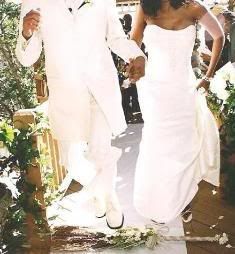 We are in love with the idea of love. But loving a real somebody, whether romantically or platonically, can be bone crushing, exhausting work.
When you marry a man you give him access to your heart, access to hurt you, knowing that despite his best intentions he will do just that a hundred times or more in the course of a marriage.  But with marriage the two of you promise to stay around to do the hard work of forgiveness and to rebuild the broken the places.
Here's one of the lessons of fairy tales you don't get until you're smack in the middle of one yourself: that a maiden doesn't fully become a woman until the day she wakes up and realizes that she didn't marry a god after all, but only a man. (And yes, the love I'm talking about here on this blog is heterosexual love. I expect to write about same-sex love another day. Heterosexual love is the love I know best. Loving a man is my poison of choice.)
Admittedly, I doubt I have enough God in me to forgive a beat down from my husband. I grew up in a house with a violent father and swore I've never love or live with a batterer. But I wouldn't hold it against Juanita Bynum if she decided, after much counseling for the both of them, she's willing to give her marriage to Weeks another chance.  While I have never been kicked in the stomach, I do know that there are many other ways in marriage to get the wind knocked out of you.
When you forgive someone you give up your right to make the other person pay (forever) for the wrong he did to you. Now that's hard work, baby girl. You forgive because you too are forgiven over and over again. Now that's grace.
Every marriage in fact is built upon a mound called forgiveness. Unspeakable things. Stupid things. Things that were once important but pale in importance when faced with new crises. Things that if the marriage is to survive you forgive, overlook, pretend not to see, let go of –yes, for the sake of the children, for the sake of the mortgage, for the sake of the village – until grace and prayers and love have a chance to do the labor intensive work of mending the torn ligaments of the relationship back together.
Of course, there may come a time when there's no more life in the relationship. No more ligaments left to mend. It's over.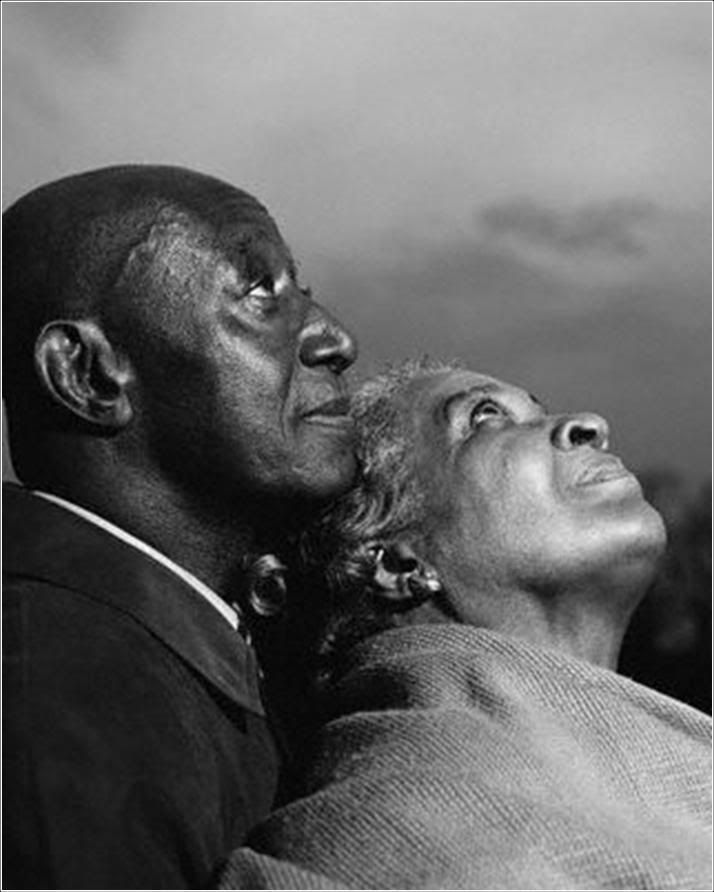 Folks who read this blog know I'm not an Obama fan, but it's not like my heart doesn't melt every time I stumble upon the photos in cyberspace of Michelle and Barack Obama in an affectionate embrace of some sort. I'm black and married, and am as starved as the next black person for images of black love. I want to believe that all is not lost when it comes to black men and women loving each other. But then again I've always been a sucker for a love story.
I'm a better woman for having loved and for having tried to make a go at marriage with this man with whom I jumped the broom nearly seventeen years ago. But make no mistake about it: This two becoming one that the bible speaks about is bloody, bruising, oftentimes humiliating work, the way love calls upon each of us to negotiate, compromise, roll with the punches, climb up and hold on by our fingernails, explore and rebuild from scratch, one Lego at a time, a relationship that works for the two of us. It's giving yourself over to dying and resurrecting a thousand times and trusting God (and each other) that each time a piece of you dies in marriage, something stronger and better in you is (re)born, something that brings you a little closer to the person that God envisioned you'd become.