Monday, September 8th, 2008
I join progressive bloggers today in honoring the great work that community organizers do and in saying that, contra Sarah Palin, community organizers are changemakers and have made critical contributions to American history.
What are some things community organizers do?
Anyone who has volunteered to help register voters is a community organizer.
Anyone who has volunteered to pick up people and transport them to the voting poll, to a cleaner and better hospital than the one they usually go to, to a cleaner and better supermarket because the one in their neighborhood is a rip off.
Anyone who has tried to organize a group for a cause is a community organizer.
Anyone who has spoken out about injustice, whether writing into a campaign, talked to their friends, or made a phone call is a community organizer.
Says sister progressive blogger, Sojourner's Place:
Whether it be HIV/AIDS or Apartheid in South Africa or genocide in Darfur or Voting Rights, community organizers have played an integral part and had significant impact these issues and instigated change. To discount the significance and importance of Community Organizers, is to discount the significance and importance of what it means and is to be American.

For it is the Community Organizer who accepts the challenge and ofttimes thankless and dangerous position to go up against the status quo. It is the Community Organizer whose very life is dedicated to leaving the pile higher that it was found regardless of the cost. Yet, it is the Community Organizer who finds him or herself in the throes of ridicule, obstacles, and obstructions.
Community organizers, says, Prof BW DO in fact have responsibilities:
Community organizers are sometimes unpaid and more often underpaid for the work they do. Their hours are long as they have to accommodate constituents, emergencies, and changes in strategies and venues. They develop some of the strongest coalition building skills of anyone involved in civic work because they have to work closely with ideologues, establishment, rich, poor, the hurt, the angry, the apathetic, and the uncaring to accomplish their goals… More than that, many community organizers have been the first and strongest defense against the assault on the rights of marginalized people.
Come to think about, I too AM a community organizer.
I'm working with folks on my street to do something about the house across the way that some overzealous builder started building last year but went bankrupt and abandoned six months into the project and has now become an eye-sore street and a danger to kids in the neighborhood who like climbing its inside rafters to get a view of the city as the house sits on a hill.
I recently signed on to help register to vote the under-served residents who live around my church and to see to it that the members of my church know where to go in their neighborhoods and how to make certain ahead of time that they haven't been dropped, because of some inconsistency, from the voting records.
After living in this neighborhood for over ten years I only recently spotted a nice neighborhood park that I'd like to take daily walks in (rather than driving 10 miles across town to walk around the university track), But I think the city should cut back some of the hedges, bushes, and growth surrounding the park to make it more safe for women to walk alone. I think I'll see if there are others in the community who think the same and are willing to help start a petition to take downtown.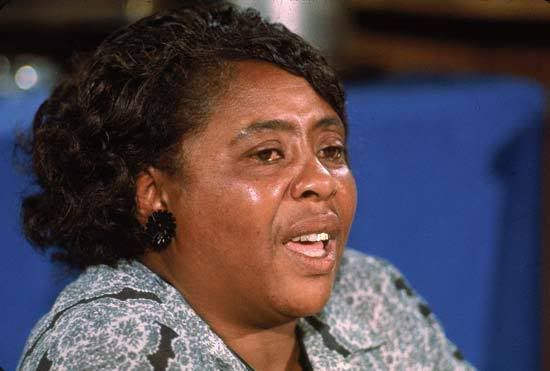 Here's to the memory of the hundreds of community organizers, especially the women talk about a lot on this blog, whose fire breathing work on behalf of justice made it possible for us to enjoy the freedoms we have today.
Contra Sarah Palin, community organizers are changemakers.
Think about, Miriam, Deborah, Mary Magdalene, Priscilla and Lydia. I bet you've done some organizing, agitating, disseminating information, marching, and speaking truth to power in your lifetime.
I bet you can can come up with something you've done (or are currently doing) that's said to the powers that be "Let justice roll down like waters, and righteousness like a mighty stream." If you haven't, just hold on: these hard economic times we're living in are gonna make prophets and community organizers out of all of us before it's over.
Anybody wanna give a shout out to some community organizer that you know of or to some comunity project you're working on and the many volunteers who work with you on the project?